Profile
PIO PRINTERS
Over half a century of know-how, experience and perfectionism have made Pio Printers a name to reckon with in the printing industry in the city of Chennai. The highest quality product, least turn-around time and good price-performance has been the single-minded focus that has helped build and strengthen its client relationships.
Pio Printers has an excellent workforce of highly motivated staff trained in-house and adept at handling state-of-the-art equipment.
Every aspect of their business and service exudes professionalism and progress, keeping in mind long-standing ideals like quality, trust and loyalty.
our services
We have the expertise to provide high quality printed products of the following:
| Price lists | Diaries & Planners | Folders & Stationery | Index Cut Books |
| --- | --- | --- | --- |
| Coffee Table Books | Brochures | Eco-friendly packaging | Cartons & Boxes |
| Visual Aids | Board Games & Jigsaw Puzzles | Danglers | Invitations |
| Stickers & Labels | Children's Board Books | Scratch Cards | Magazines & Catalogues |
| Desk & Wall Calendars | Children's Books | Garment Tags | Cutting & Grinding Wheel Blotters and Labels |
All the above can be printed in Conventional Offset and UV Offset printing with Gloss or Matt finish or Drip-off effect.
We also have the capability to do special processes such as Die Cutting to any shape, Index Cutting, Hot Foil Print, Embossing & Debossing, Screen Printing, Spot UV, Drip-Off UV effect, Blister coating and all types of Aqueous coating & Lamination in Matt, Gloss & Velvet finish.
We have the equipment for 'finishing' your books in the following process such as Soft cover perfect binding, Saddle stitch, Hard cover case binding, Wiro Binding, Board to board pasted binding, Thread sewn section binding & Singer sewing for very young children's books.
Disclaimer: Images are for illustration/inspiration purpose only and copyrighted by their respective authors.
UV Printing
While conventional offset inks dry or cure through their binding agents oxidizing and being absorbed into the printing stock, in UV printing, specially formulated inks are exposed to ultra-violet (UV) lights, which causes them to harden instantly on top of the substrate.
UV coating produces high levels of gloss or dull coating, vivid color and vibrant detail with superior rub resistance and no post-cure dryback even on soft, uncoated sheets making UV the technique of choice for applications like luxury cosmetics and chic wine labels. In-line UV Printing is notable for the superior results it can achieve on difficult substrates, from uncoated paper and board to foil and especially plastic, including synthetic papers, static cling vinyl and lenticular. The ability to "lay down" layers of opaque white or metallic, and then print over it in a single pass, merely hints at the versatility of the UV process.

FOIL PRINTING & EMBOSSING
We can produce complex fine hot foil stamping on any substrate in Gold, Silver and other metallic colours mainly used in Corporate Folders, Carton boxes, Wedding Invitations and Book covers. We can also do Embossing and De-bossing to add an attractive third dimension to your design.
DIGITAL PRINTING
Konica Minolta AccurioPrint C4065 Digital Press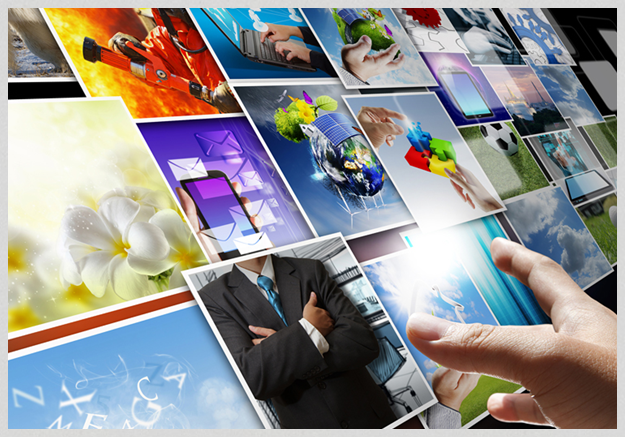 In recent times most of our customers have been asking for short-run jobs with high quality post-press solutions and some of the stumbling blocks were replicating 'Offset Quality' and 'Back-to-Back' registration. Both these problems have been overcome by this new generation Konica Minolta Digital Press that has the capability to deliver accurate CMYK results and also Pantone shades.
To achieve this we have set up a calibration system using X-rite i1Pro 2 + i1 Publish Spectrophotometer which is the key to maintaining the required colour calibration.
This is the most accurate and forward thinking profiling device available today – bringing a new level of accuracy, reliability, versatility and ease of use, it delivers an expanded professional-level feature set including the latest developments in ISO standardization.
Types of Jobs we can undertake
Multicolour prints on various types of coated and uncoated papers and boards
Multicolour prints on Metallic, PVC, Pearlised, synthetic and textured boards up to 300gsm
Variable data print in Colour and Black
Can Print on sizes up to 13"x47"
Multicolour Catalogues, Brochures, Menu cards, Fliers, Business cards etc
DIGITAL PRINT JOBS CAN BE DELIVERED IN ONE HOUR
TECHNOLOGY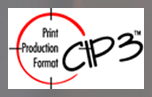 At Pio, we believe in using the latest technology to maintain high quality and standards as per International norms. Using Photo spectrometers & Reflective Densitometers we standardize colour, density difference, dot area, dot gain, trap, print contrast, hue error, greyness, saturation, cast, brightness and dot analysis. Using i1Pro-2 Photo spectrophotometer we are able to read accurate Pantone colour references so as to simplify spot colour standardization as per client's requirements, no matter what stock we print on.
Our print production follows the work flow through CIP3 which produces a format called Print Production Format (PPF) which can carry all the information and specification about the job which is generated at the prepress stage. All information related to the job such as ink settings, fold marks, cut marks, binding specifications etc. , can be entered and retrieved at the click of the button.
Besides technology we also rely on skilled technically qualified staff who are highly motivated to be quality conscious and are also updated on latest trends and technologies by way of conducting seminars and in-house training programs.
INFRASTRUCTURE
Pio Printers is located in the heart of the city, housed in its own 10,000 sqft building. At Pio, we have a wide range of machinery to deal with different types of jobs. It is a one-stop-shop with all the facilities under one roof. Professionally committed and efficient customer support staff are an integral part of the team who are available to provide solutions to all your printing and packaging needs.
Click here to know more